tastemakers unite a collaboration
of Miami roots
and international sensibilities
Hospitality & Lifestyle major food group
Waterfront living imagined, designed, programmed, and fully serviced by the team that has gained acclaim worldwide since opening their first of 40+ restaurants in New York City in 2009, originating a new style of dining, known equally for its discerning clientele, celebratory service, and abundant atmosphere.
The MFG philosophy of boundless opulence goes beyond food and beverage experiences; it extends to waterfront access, beautifully appointed gyms and spas, no-detail-overlooked chef's kitchens at home, and a building full of Miami's most discerning patrons.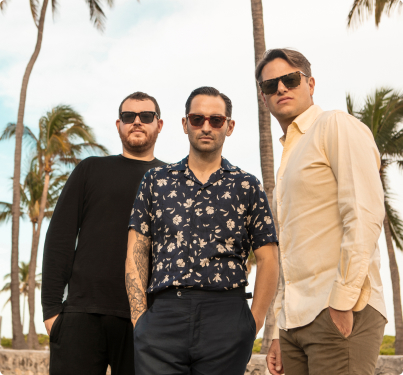 Interior Design Charles & co
The interiors throughout Villa are by Vicky Charles of New York design studio Charles & Co. Lauded by the design community as a top talent worldwide, she is well known for her hospitality work and her roster of private clients including George & Amal Clooney, David Beckham and Harry Styles.
With the Villa residences, Vicky brings a uniquely European sensibility to a city that's been defined for years by white marble and chrome. Villa is a departure – it's about romance, noble materials and warmth.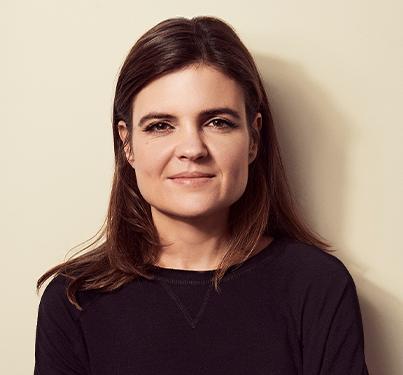 Architecture ODP Architects
ODP Architects is a full-service architecture and interior design firm that has built much of Miami's skyline to date. With offices in Hollywood, Florida, as well as Fort Lauderdale and Tampa, ODP is well-versed in Floridian waterfront living, and as such has designed everything from innovative, soaring towers like One Bayfront Plaza II in Miami to smaller-scale modern residences across South Florida.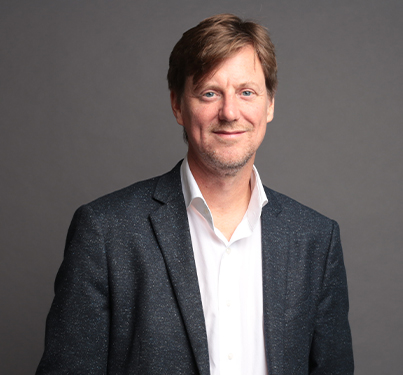 Landscape Design Enea Garden Design
Enzo Enea, who founded his award-winning firm Enea Landscape Architecture in 1993, designs gardens for hotels, residences, and public spaces all over the world, from Miami to Zurich, New York City to the Greek island of Kea.
Enea's unique (and award-winning) approach can be found throughout the Villa Miami grounds: green space composed of native plants, in conversation with the surrounding landscape.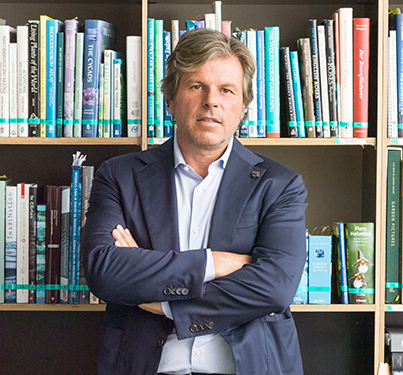 Visionary Terra
David Martin, the CEO behind Terra, is known in Miami for having a savvy eye towards the future and taking a civic-minded approach to development. Under Terra's stewardship, Miami neighborhoods such as Coconut Grove — and now Edgewater — have evolved into newly vibrant communities complete with luxury residences, world-class dining, and active art scenes. Since its founding in 2001, Terra has regularly collaborated with a roster of the world's most prestigious architects and designers.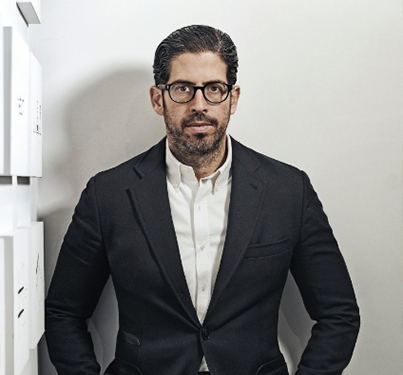 Visionary One Thousand Group
Kevin Venger, Louis Birdman and Michael Konig, a partnership of real estate developers with deep roots in Miami, collaborate on world-class buildings in prime locations. The group's vision is to bring innovative, one-of-a-kind luxury real estate developments to life. With a relentless pursuit of design excellence and a refusal to settle for anything less than exceptional, One Thousand Group pushes boundaries.
Most recently its members oversaw the development of One Thousand Museum, the first and final residential skyscraper designed by the late Architect Dame Zaha Hadid, and inarguably ushered in a new definition for ultra-luxury living in Miami.